[av_textblock size=" font_color=" color="]
Signal and Taillight Connector Repair
Larry Pearson#5C, Walden Dahl #116, & Jim Lundal, #19C
---
C-1 Electrical Repair
SACC Tech Sessions have seen several Topics on C-1 Electrical Repair.  Most of these sessions were narrated be member Larry Pearson, #5c. Larry has encountered alternative techniques to solve Electrical Connector problems as well as other electrical problems encountered  during problems on your C-1.
Many occasions occur when operating and driving your C-1, mostly lights that don't work, signal lights don't operate all the time and other intermittent failures.
One problem that appears to be common with the C-1 electrical system is "grounding" for lights, radio's, heaters, etc..  A "ground" is required for any electrical system component to operate.  Each component in the electrical system (the simplest being a light bulb) is supplied with a voltage ( positive battery 12V in most cases) to operate and that component must have a return method to provide a complete path (circuit) back to the negative battery post in order to function.  This return path is a metal item and can be the car body (for all metal car bodies), the car frame or a return wire.  The return path which is common for C-1's is a simple wire back to the engine (negative battery is connected to the engine) or the cars metal frame.  A bad ground (loose screw, rust, dirt, etc.) can remove this return path or the connection can be intermittent causing intermittent operation (no lights, dim lights, etc.).
---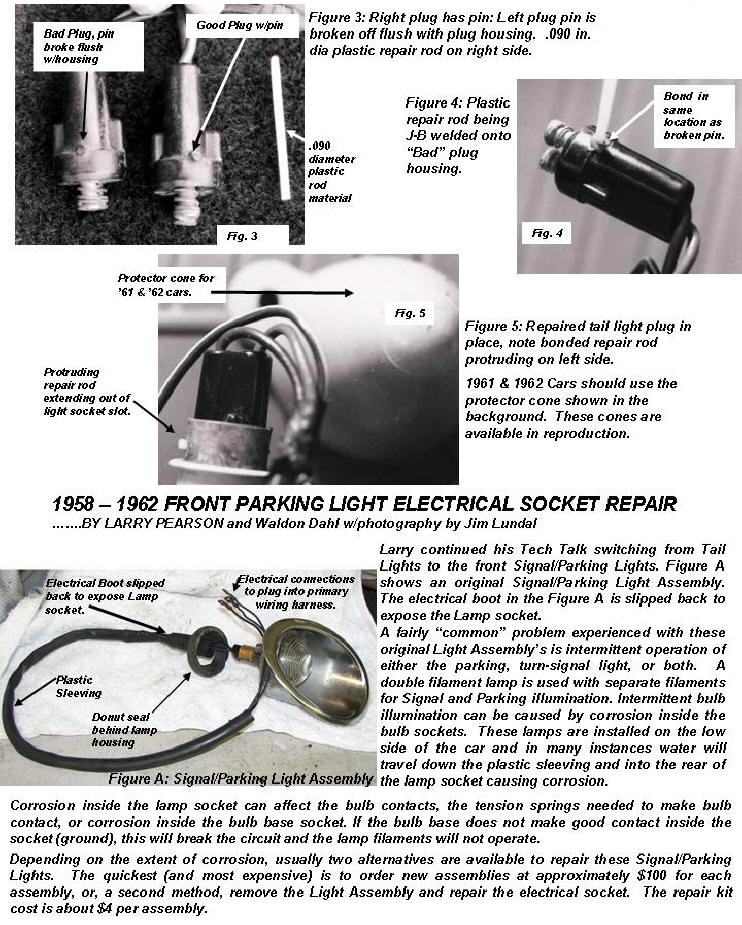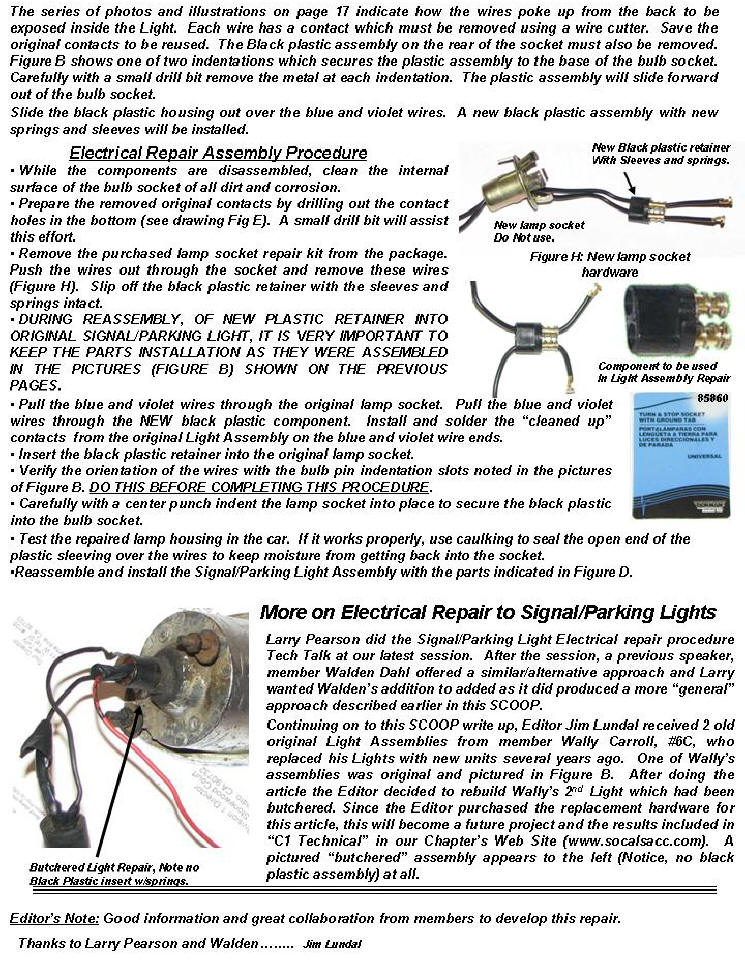 [/av_textblock] [av_button label='Tech Topics Home' link='page,125′ link_target=" size='small' position='center' icon_select='no' icon='ue800′ font='entypo-fontello' color='theme-color' custom_bg='#444444′ custom_font='#ffffff']