Paradise Cove Tour

Malibu, Calif.

Saturday, August 2, 2008
Paradise Cove is located on a small portion of land between Pacific Coast Highway (PCH) and the ocean in Malibu, Ca.  The Beach Cafe ropes off a section of their parking lot for a Corvette Corral with the requirement we need to all be in place by 10:30AM.  Obviously they don't want to interfere with their normal customers lunch.  The lot does begin filling quickly after we have lunch and leave around 1PM.
SoCalSACC member John Costales organized this event as in previous years.  Groups of Corvettes drive from various areas of So. Cal. to be at the site on time.  This years we had 38 cars.  Cars came from Orange County, Riverside, Bakersfield and nearby Ventura.  A very good representation.
John & Judi Costales arrive in their '57 Corvette.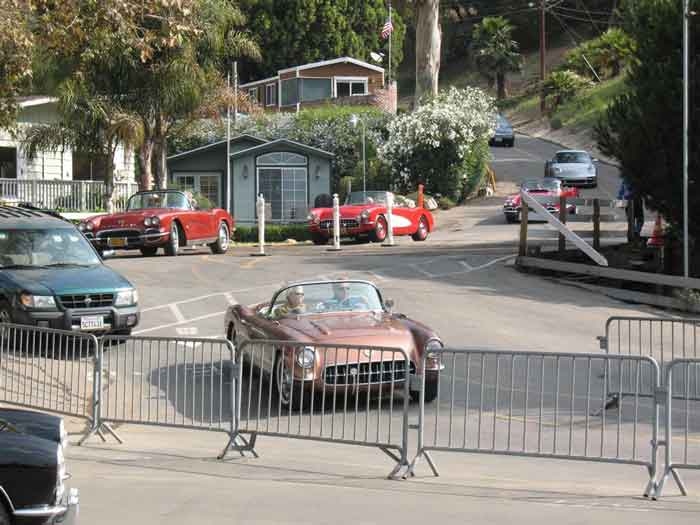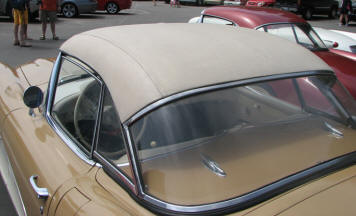 Bill & Bev Kluss arrived from Thousand Oaks, Ca. in their 1956 Vette.  The following is a little further information on the car.  We are the 3rd owners and have owned it for 32 years.  It came from Palm Springs and has only 57,000 miles on it now.  We call the color "Coffee and Cream", but it is actually a '74 Chevy tan with Shoreline Beige coves, painted by the 2nd owner during the 1 1/2 years he owned it.  It was originally Cascade Green and the original spare in the trunk is still that color.  Our '56 has a late Vin No. 4124, dual quad, pg, pw, hard top, power soft top and all other accessories.  The vinyl top was added by the 1st owner during the 1960's.