Warner Springs Tour
"Eastern San Diego County"
This is another Randy & Diane Solle Tour.  This Warner Springs Tour was held in the Spring 2010.
The tour began outside Escondido at the Deer Park Winery.  Deer Park has an extensive collection of cars and memorabilia on the property. 
Several members driving extended distances decided to spend the night in Escondido and be more relaxed on Saturday morning the first day of the tour.  Below is the beginning of this tour of Eastern San Diego County.
Randy & Diane hosted last years tour, also located in San Diego County, when we stayed at Pine Valley Inn.  Each year they selected new routes and we saw new scenery and sights.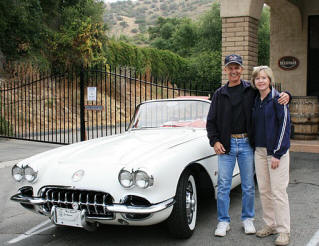 Above, A little party on Friday night in Escondido while visiting a local Cruise Night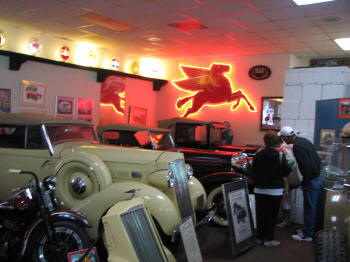 Portion of Car collection and view of the main building with vineyards in front.
Crosley Radio's and Refrigerator's.
The car is a Muntz Jet, originated by Mad Man Muntz in the early 50's.
Nice '54 Pontiac Convertible on display.  When departing the Winery a Model T touring group from San Diego arrived.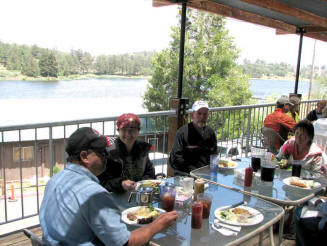 Lunch Time at Lake Cuyamaca.