Fall 2005 General Membership Meeting
Corvette Mike's
Corvette Mike's Business location is in Tustin, Ca.  The building is located north of the 91 Frwy approximately 1/4 mile on Tustin Av.  Very easy to locate.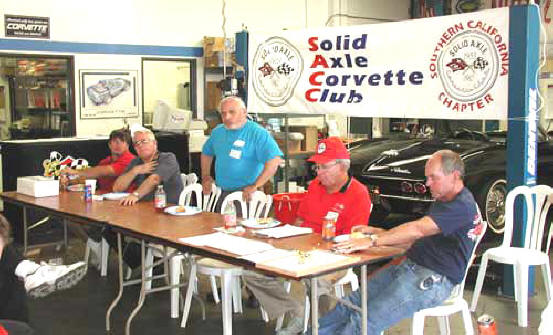 The 2005 So Cal SACC officers.  From R to L, John Costales, Bruce Fuhrman, Richard Block and Larry Pearson.
Corvette Mike, Mike Vietro, speaks to the membership on the monetary value of C1's.  Mike is a member of our Chapter and hosted our Fall General Membership Meeting at his facility.  He provided the chairs, food and work to clean up the shop where the meeting was held.  Mike also contributed a monetary gift.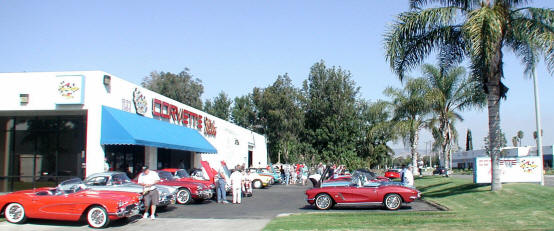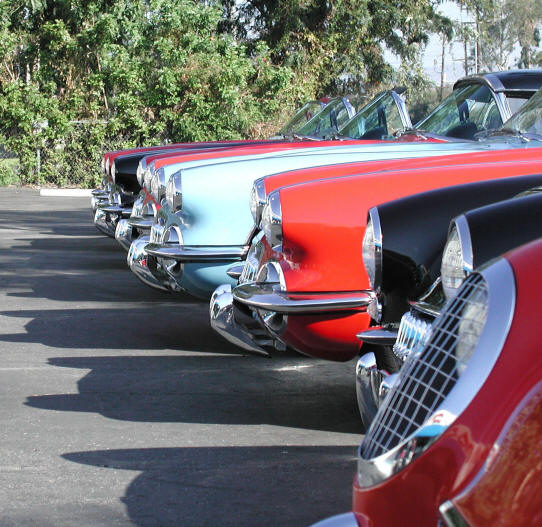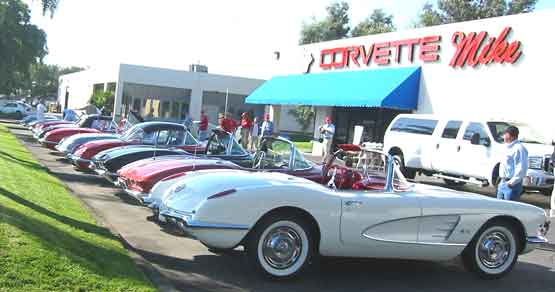 The above pictures are of the member parking in Mike's lot.  It is no accident to have these beauty's parked in the front as it does stop traffic.  These shows (not judged, just tire kickin') are a great opportunity to "drive our rides".