Spring 2005 General Membership Meeting
Odyssey Restaurant
This General Membership Meeting was the first meeting kicking off the So. Cal Chapter of SACC.
Two National SACC visitors joined us from northern California, President Noland Adams and Secretary Lucy Badenhoop.
Approximately 30 cars participated in this initial meeting with a impressive display of C1's.  No judging was done.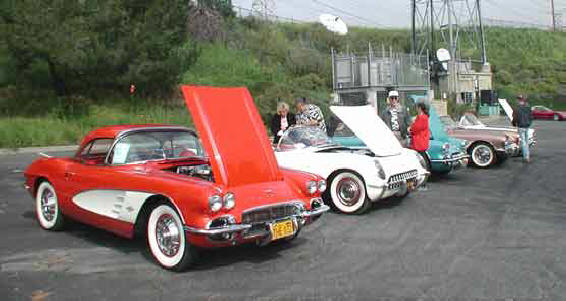 Simple and effective, this sign-up table welcomed all to the day's events.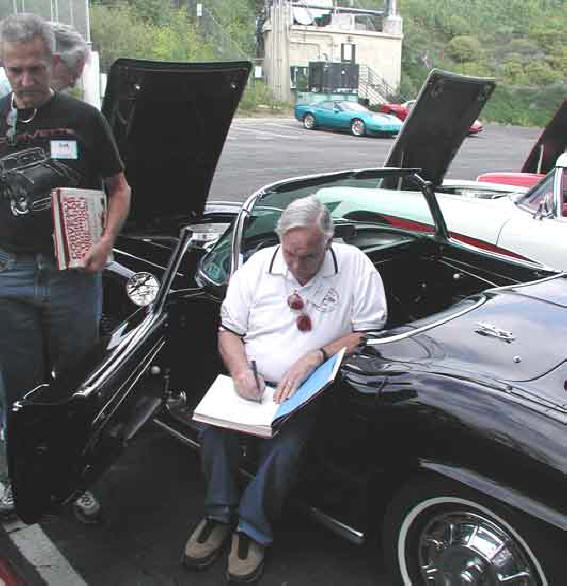 Author and SACC President Noland Adams autographs his book, for those who brought them.
The impressive view from the Odyssey Restaurant.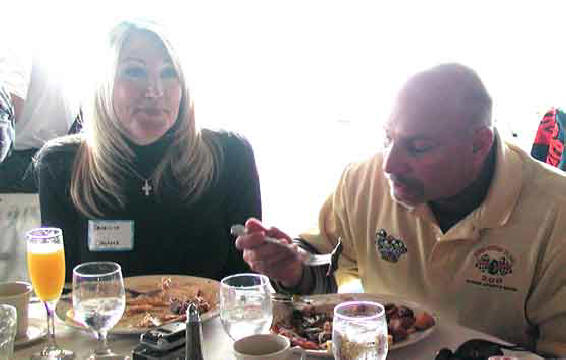 Corvette Mike, Mike Vietro, is also a member of our Chapter.
Noland Adams presented a Welcome speech to our group and fielded questions.